In this Trek, you will be blessed by visiting the two most revered Buddhist Pilgrimage spot in Bhutan, Bumdra and Taktshang Monastery, besides enjoy the scenic beauty and Himalayan Mountains. Bumdra means 'Rock of One Hundred Thousand Foot Prints'. The legend tells us that a hundred thousand Dakinis (angels) descended here and left their footprints on the rock 800 years ago. Bumdra is about 3800m above sea level and the Taktshang Monastery is above 3100m above sea level.
Day 01. Paro-Thimphu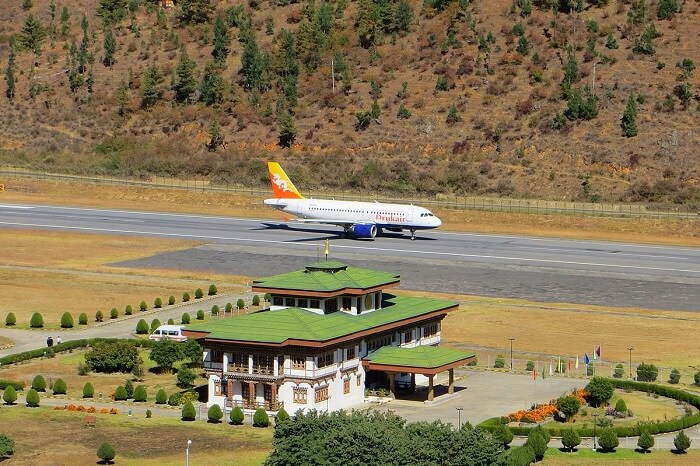 Arrive to Paro International Airport  and received by our representative. Visit Paro dzong and then drive to Thimphu.
Drive to Thimphu, the capital City of Bhutan. The drive will take about 1hr. We will do some sightseeing in Thimphu like visit to Memorial Chhorten, Motithang Minizoo, to see the National Animal of Bhutan, Takin and the Nunnery. Then stroll around the Thimphu town and for dinner drive to Folk Heritage Restaurant. On the way back from dinner you will drive further up to see the illuminated Thimphu Trashi Chho Dzong and then to see the night life of Bhutan.
Overnight stay at Thimphu.
Day 02. Thimphu to Punakha
Today in the morning You will visit the first day of the  Thimphu festival and witness mask dances by monk and lay monk. During festival time local people come in best outfit with colorful dress and with pack lunch and drinks.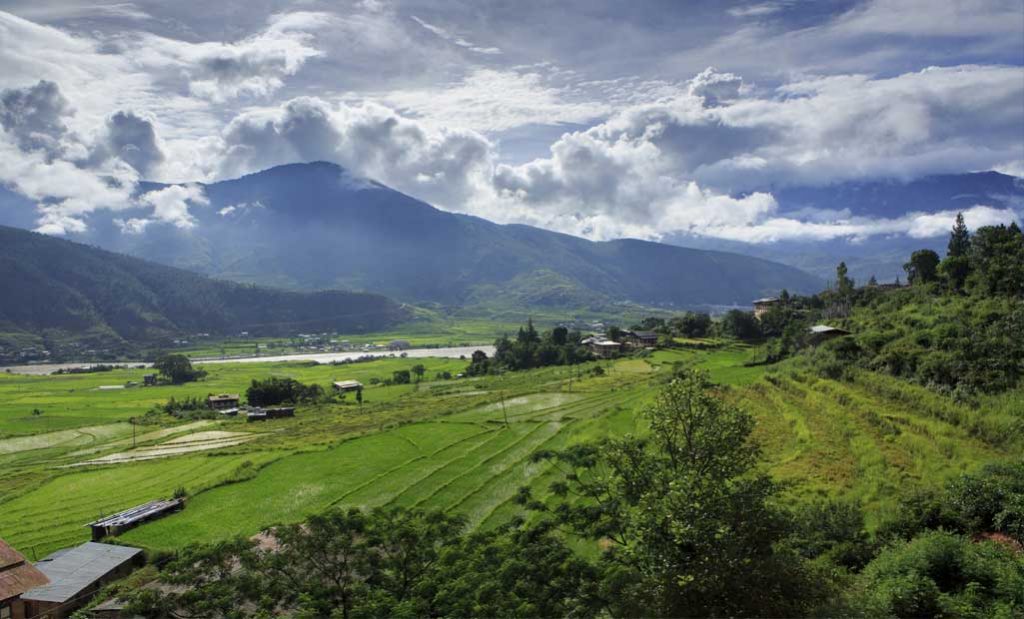 Lunch at Babesa Village restaurant then drive to Punakha over Dochula Pass 3100 m above sea level. The pass is adorned with 108 small stupas and from the pass, you can see the Eastern Himalayan Mountain Ranges so beautifully on clear days. Tonight you will stay at Leki Wangmo farm-stay, Leki's farm stay is beautifully located on a mountain slope surrounded by rice fields. The view of Punakha valley from here is breath-taking. Aum Leki is a very welcoming host and she loves interacting with the visitors. You can also try some Bhutanese homemade wine in the evening. Dinner at Farmhouse. (17615212)
Day 03. Punakha-Paro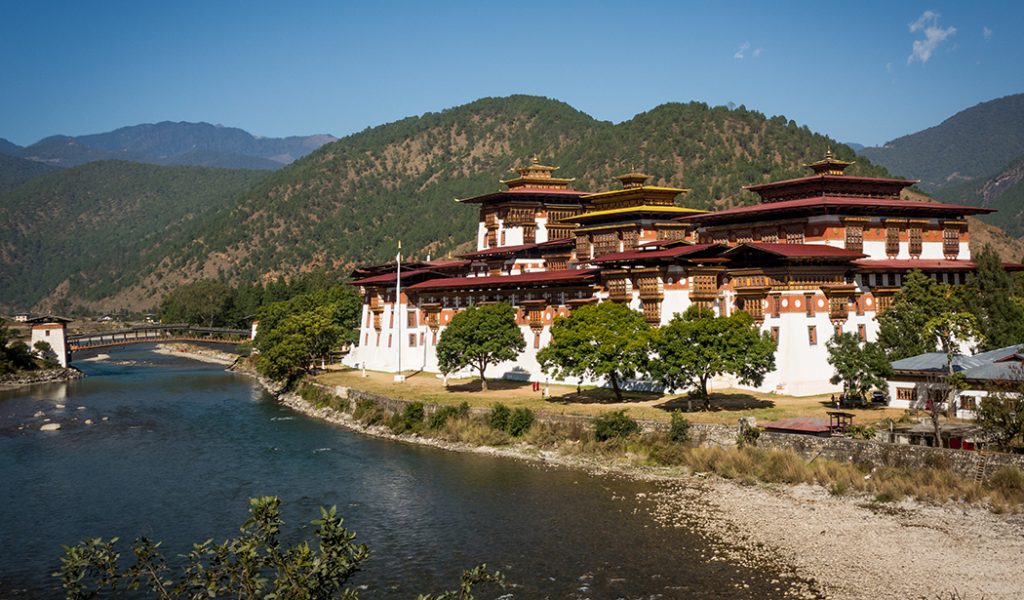 After breakfast,  Hike to Chhimi Lhakhang the fertility temple which is located on the hilltop. The hike will take around 30 mins each way through the rice terraces and farm house or (the other option is drive to north of Punakha valley and avail rafting services). Then we will visit the glorious Punakha Dzong. Punakha dzong is the 2nd oldest dzong in Bhutan built in 17th century by monk ruler Zhabdrung Ngawang Namgeyl. It is  one of the most beautiful dzong in the country.
Lunch at Rinchenling Cafeteria. After lunch drive back to Thimphu and visit handicraft market and vegetable  market, where you will see local people selling their farming produce, visit archery stadium to see  the national sport of Bhutan. Later in the evening drive to Paro and visit Chencho handicraft. Dinner at Tou Zaiga Restaurant and dessert at Brioche Cafe.
Day 04. Bumdrak
After an early breakfast, we will drive to Paro, Sang Choekor, where our trekking crew-members will be waiting for us. Our trek will start from here to Bumdra. Bumdra, which is blessed by 100,000 dakinies. At Sang Chhoekhor, you  can visit Sang Chhoekhor Lhakhang, which is a Buddhist College.The trek to Bumdra for about first 1-2hrs walk will be ascent of a shady, forested ridge, brings us to a clearing with prayer flags and views down into both the Paro and Do Chhu Valleys. The Chhoe Tse Lhakhang (temple) nestles on the mountainside about 2 hrs hike from Sang Chokor. The trail undulates before the last steep section up to the pretty temple, which offers commanding views south over Paro and northwards to the snow-capped Himalayas.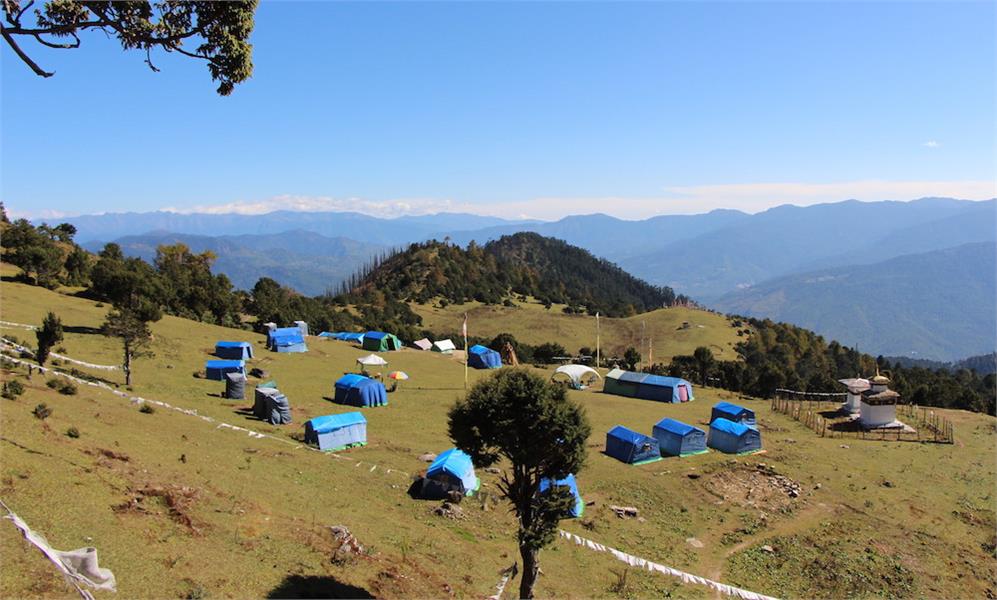 After a final 20-minute climb through ruins and fluttering prayer flags, we plunge back into ancient forest, and, after traversing for about 40 minutes, we come out onto a high wide meadow dotted with sacred chortens and prayer flags. Our camp for the night is tucked away just under Bumdra Monastery (Cave of a Hundred Thousand Prayers) and offers unimpeded views of the Himalayan range. After lunch we can visit the monastery and meditate there for whole afternoon or if you still have energy you can further hike to Bumdra peak which will be around 4000m above sea level and later hike back to the campsite.
Dinner and overnight stay at Bumdra camp (3800m)
Day 05. Paro
After breakfast, You will start your trek to Paro via Taktshang Monastery. After one to two hours of descent you catch glimpses of the golden roofs of temples below.  The path snakes across the mountainside between these monasteries before reaching the gardens of Zangtopelri (Heaven on Earth), from here you get views of the Taktsang Monastery.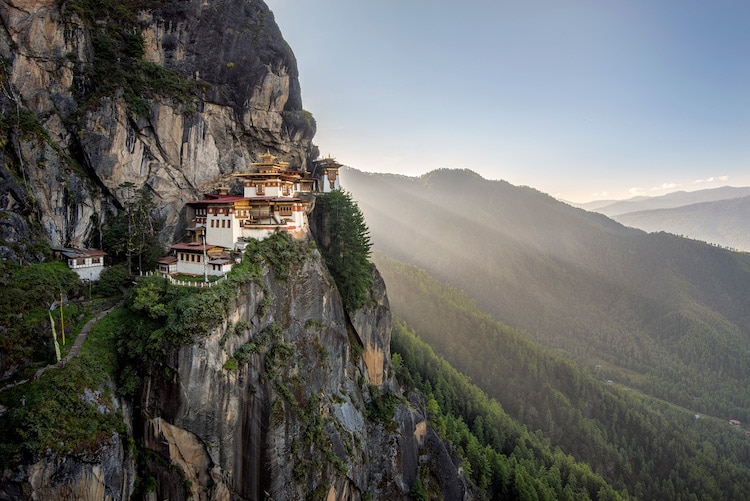 An hour later you reach Taktsang Monastery. You can have  lunch at Taktsang Cafeteria and further walk down hill for an hour where your vehicle will be waiting for you.
Check in to hotel for hot shower and explore Paro town before you go for ala carte dinner to Uma Bukhari.
Overnight: Paro
Day 06. Departure Day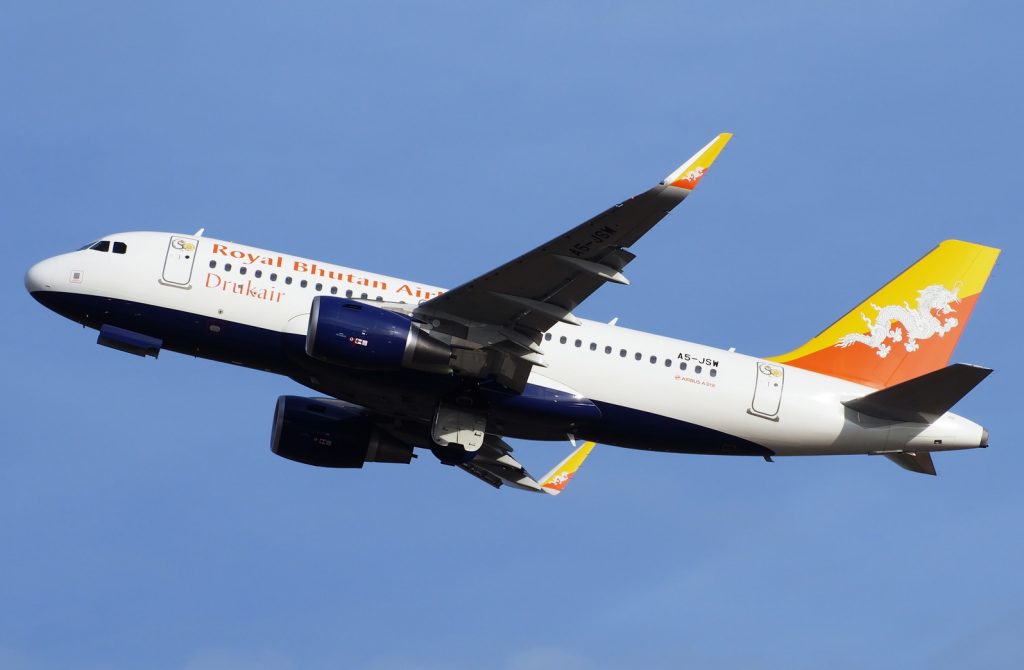 After breakfast drive to Paro international airport to catch your flight.
BHUTAN TASHI PELBAR ADVENTURE WISHES YOU ALL A VERY SAFE FLIGHT BACK HOME.
Our Package includes:
*    3 star hotel accommodation in twin/double sharing basis.
•    All trek arrangements and camp arrangement for 1 Night.
•    All sightseeing,
•    Bhutan visa and permits.
•    Flight fare for Bangkok-Paro-Bangkok(Round trip)
•    English Speaking guide throughout the tour.
*     35% Sustainable Development Fund(SDF) and all the internal taxes.
Not included:
•    Bar and beverages in Hotel. Any hotel extras like spa, laundry etc.
•    Gratitude to tour guide and driver.
•    Personal shopping.
•    Personal travel Insurance.